Categories
Online Special!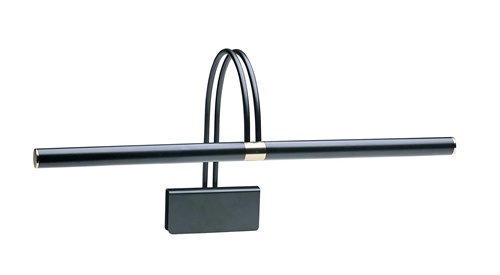 Site Search
Site Search:
Jansen GRAND (DUET) Wood Top Piano Bench
-Solid hard maple
-Heavy duty brass hardware
-Large Music Compartment
-Routed, Not Stapled
+ Free Shipping

Click for larger image
What makes Jansen Benches Special compared to all the other benches out there?:
All of the below benches feature the expected music compartment. The difference, is that Jansen music compartment bottoms are routed in, not stapled, so the wood surface becomes a structural reinforcement as well as providing a stable surface for even the heaviest books.
All benches are constructed of hardwood solid Maple. Satin finish is standard, hi-polish is available as an option.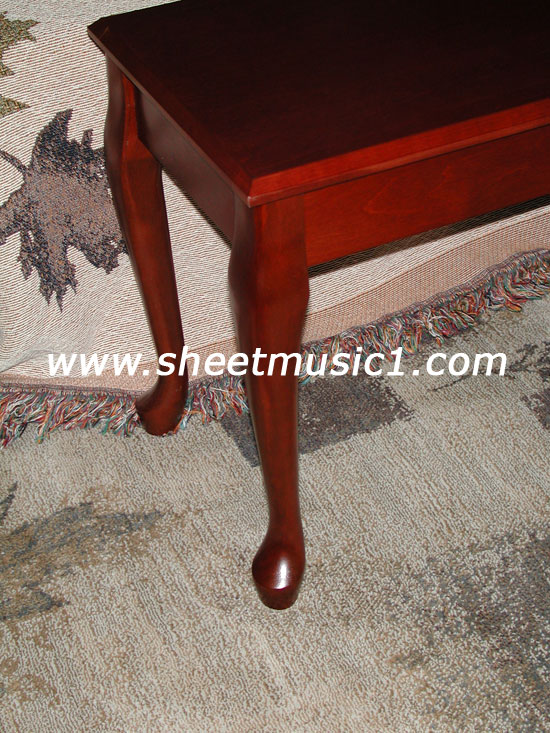 Jansen benches cost a little more, but they are designed to last many years if not decades. When you buy jansen, you're spending the extra money to buy the highest quality, American made piano bench out there. If you're just looking for a cheap bench, where looks don't necessarily matter, and quality is not an issue, you can find plenty of benches out there for $125-$200, and you're probably better off going that way. But if you want a bench that is going to be a focal part of your room, and you don't want a cheaply made/constructed foreign important, then we recommend spending the extra $75-$100.

Guaranteed lowest price on the internet!
Grand Piano Bench Measurements:
14" x 33" - 19" high
Our complete moneyback guarantee:
If you are unsatisfied with the quality of any Jansen piano bench you have purchased from Sheet Music Online, you may return the bench for a complete refund -- no re-stocking fees, no penalties, and as long as the bench is returned in new condition. That's how confident I am in selling Jansen benches, as I've looked closely at every detail of construction.
Leg Options: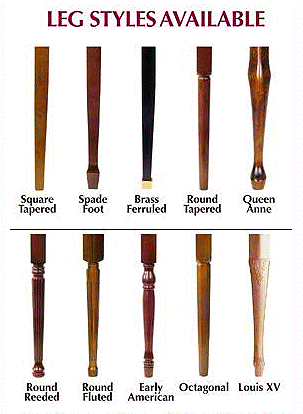 (Pictures Below are of a bench in Red Mahogany)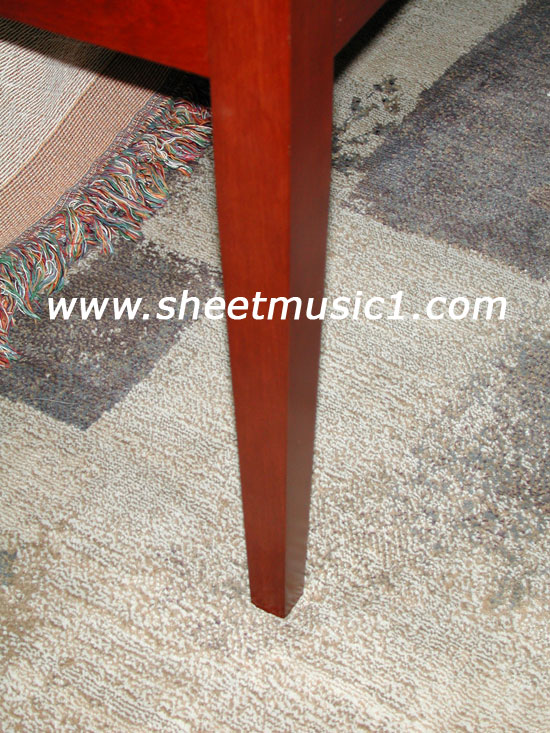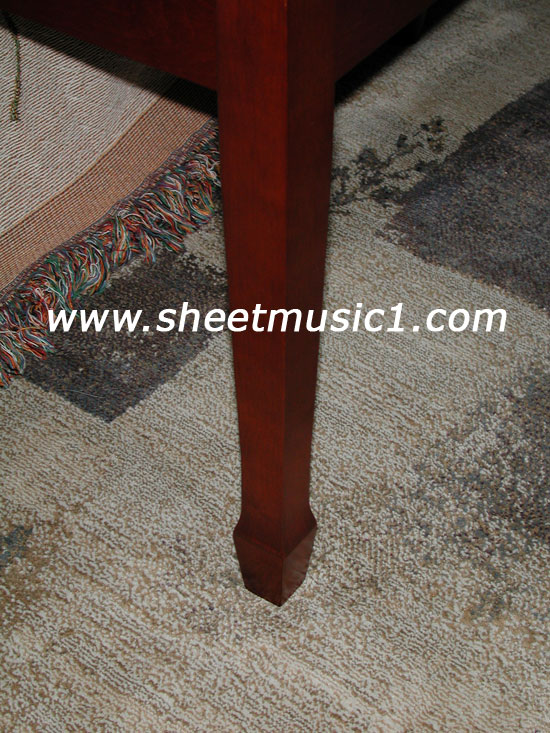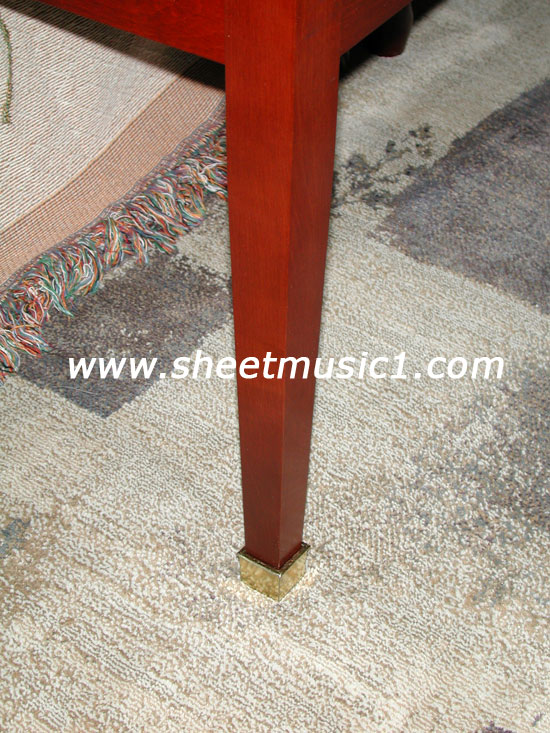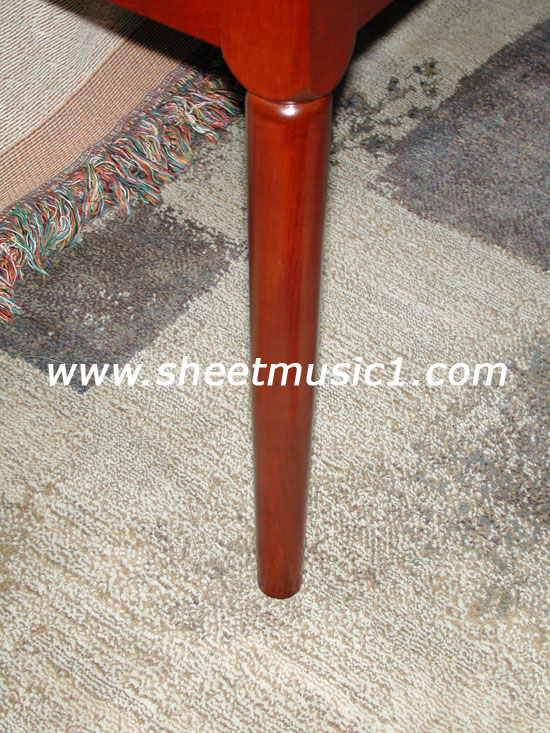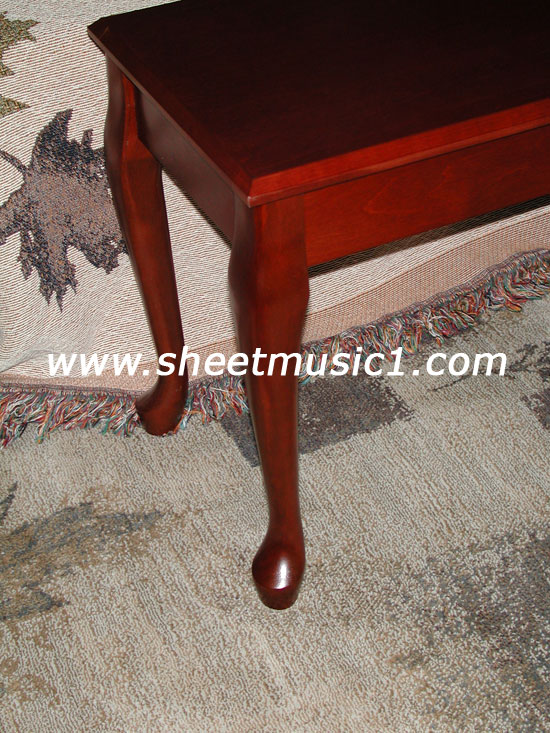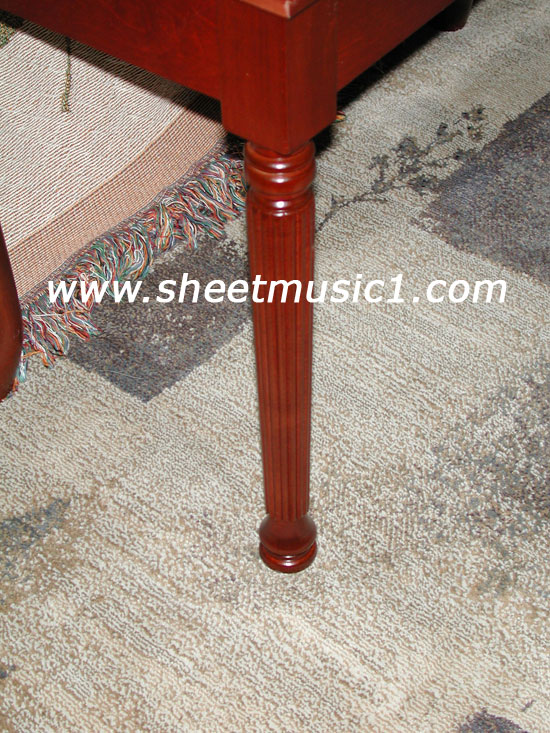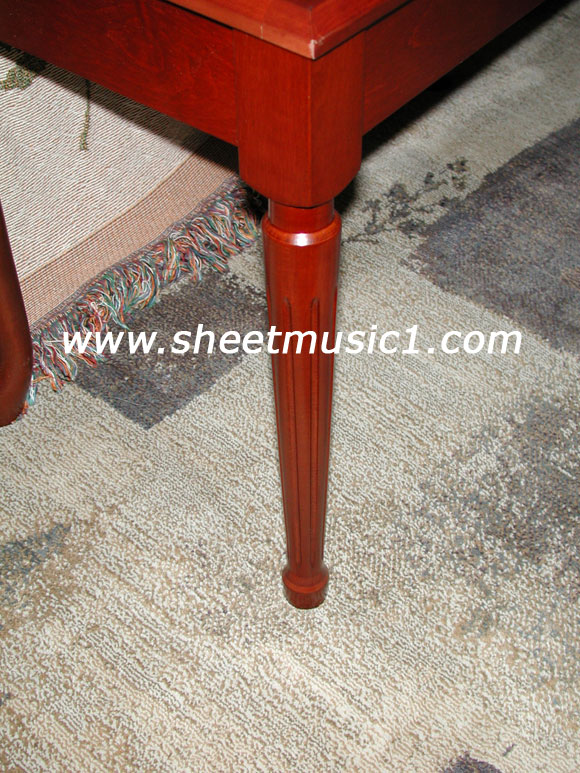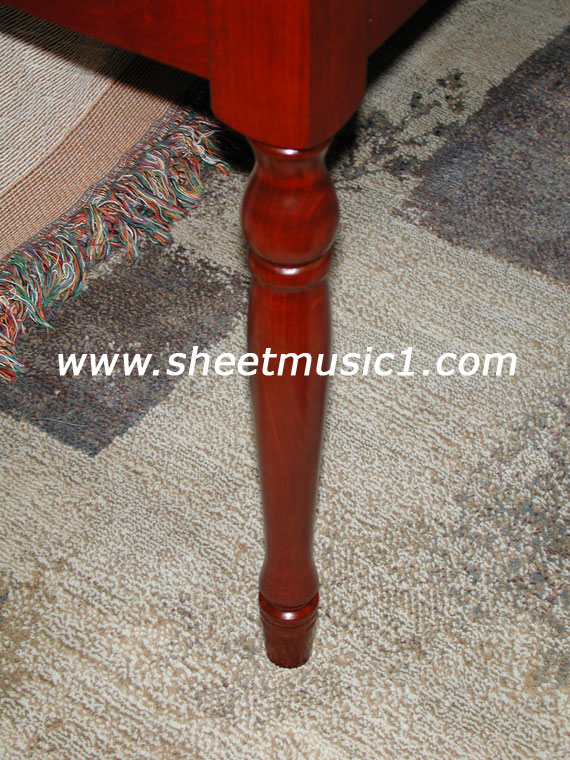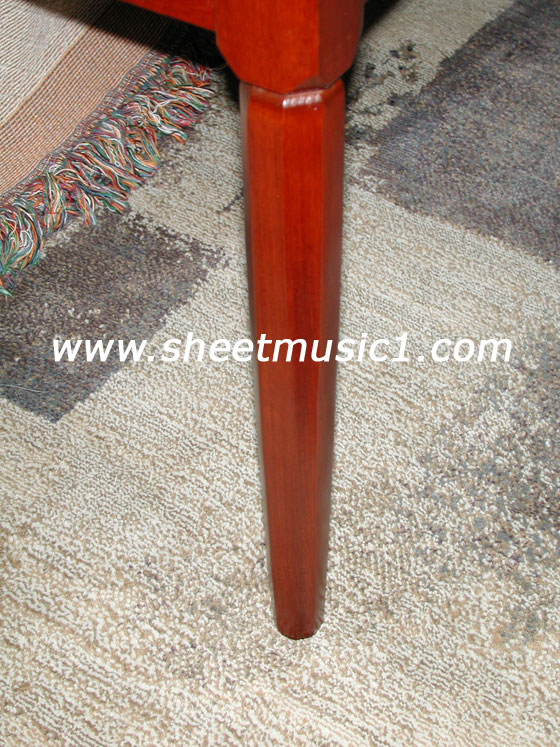 Shipping:
We currently offer free shipping on all piano benches.
---
Bench Examples





Click on the above
for larger image
ebony wood top





Click on the above
for larger image
walnut wood top





Click on the above
for larger image
mahogany wood top





Click on the above
for larger image
upholstered top
---
Free Shipping continental U.S. delivery.
Select free shipping option at checkout.
Delivery in 5-7 days.
---
Sheet Music Online accepts:
Visa - MasterCard - American Express



Sheet Music Online - 5830 S.E. Sky High Ct. - Milwaukie, Oregon 97267 U.S.A.
(503) 794-9696
All contents of this website
Copyright ©
Sheet Music Online
http://www.sheetmusic1.com


Online since 1995!
Featured Product
Music Genres